From the outside looking in, Hollywood and the media portray college life as an endless party. In reality, college is not always a walk in the park. Regardless of your major, there are always hiccups bound to happen in the classroom or even just mentally. Don't get us wrong, everyone's college experience is different… But almost every struggle is relatable. Here are six memes that should resonate with every Saint Joes student:
That feeling you have when the Mcshain bridge was supposed to be fixed last fall but it's still closed a year later.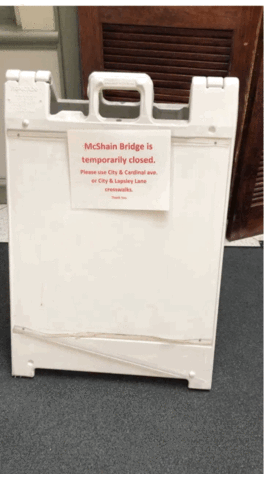 2. When you are already running ten minutes late but your hawk card decides to give up.
3. That mood when you have places to be, but the aloof person walking in front of you couldn't care less.
4. When the only somewhat good meal option at Campion just isn't up to par.
5. When you risk your life playing Crossy Roads across City Avenue just to make it to your 8am.
6. When this is your forever mood at 3:00 pm in the SJU packaging center.