Quarantine was a stressful time for all of us. We were living under the impression that COVID-19 would be over by the time the Summer came. But obviously, that's not at all what happened and as of today, we're still living amidst a pandemic. I'm sure most of us were under the same circumstances where quarantining was taken pretty seriously and all we were doing was our school work, spending time with our families, and doing socially distance activities like going on walks.
I believe quarantine was a time where watching Netflix was something that played a huge role in my daily routine so I decided to ask our SJU community if they watched as much Netflix as I did while we were in quarantine. I was intrigued and I wanted to know if my "Netflix experience" over quarantine was the same one as the one of the other students. I created a survey asking students the following questions.
The first question was the following; Do you believe you spent more time on Netflix than you have before while in quarantine?
As expected most of the students answered yes.
For that same reason, I wanted to ask them this next question; How much time do you think you spent on Netflix while in quarantine?
The graph above shows the responses from the students. Most of them said they spent more than 5 hours watching Netflix, and the other percentages said between 30min and 4 hours which is still a lot of time.
Some of the students who answered the survey favorite Movies/TV Shows were:
"Avatar the Last Airbender"
"Grey's Anatomy"
"Inception"
"Money Heist"
"New Girl"
"Peaky Blinders"
"The 100"
"Ozark"
Here are some recommendations:
Money Heist
Money Heist is a personal favorite. Is a Spanish show but it's translated into many languages since it is a Netflix Original TV show. The show is about "a criminal mastermind" who recruits 8 people who were already on the system for criminal activity. The mastermind who is best known as "el Profesor" spends six months training them into what it will the biggest theft to ever happen in Spain.
Community
The community is about a guy named Jeff Winger who has had his degree revoked and he must go back to school. While at school he's seeking to find love with a specific girl and goes out of his way and creates a study group, but he fails to realize that not only the girl will join the group but also other people will too. The good part about this is that everyone who joined ended up becoming friends.
Love 101
Love 101 is a Turkish show who also has been translated into many different languages. This show is about 5 students who are always causing trouble and their school board wants to expel them, except that they can't because one teacher opposes their expulsion and that's all it takes in order for them to stay in school. The teacher is leaving town and in fear of getting expelled these 5 students get together in order to have her stay in town.
The Town
The Town is about a criminal who robs banks along with other gang members. Something goes wrong in one of the robberies and one of the hostages is someone from the criminals' (Dough) neighborhood. He falls in love and wants to get out of his criminal life.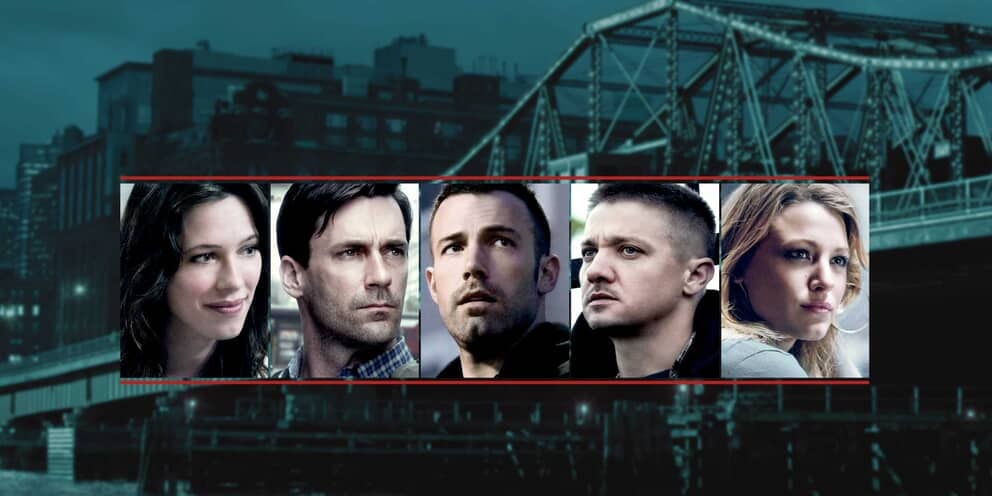 The society
The society is a show about a group of high school students who go on a long camping trip but the weather had other plans and forced them to come back home. As they are coming back home they realize that there is no one left in the town due to the storm and everyone has fled the city. Eventually, they realize there is only so much freedom in the town alone and they try to find out why everything is like that. They must come together to survive and last on themselves.
At the end of the survey, I asked for recommendations in order to do my own research and be able to talk about these movie/tv shows so everyone could enjoy them as much as the people who recommended them. I highly recommend you watch these whenever you have time. Take some time for yourself and relax!